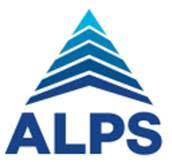 ALPS CHEMICALS
Manufacturer of dyes that produce surprising effects on various substrates such as leather, paper, cotton, polyamide, wood, inks and coatings.
With factories, certified for ISO 9001: 2007, ISO 14001: 2008 and OHSAS 18001: 2006, which are located in Ahmedabad, India, from where they provide a touch of color to customers on six continents.
SETA BRASILACACIA VEGETABLE EXTRACT
SYNTHETIC RETANNING AGENTS
SETA is a company related to environmental issues through the production of vegetable tannins and wood chips.
The company is aligned with rigorous standards of social, environmental and economic responsibility.Seta believes that sustainability is a set of actions that, for the most part, are intangible and imperceptible to our eyes, but of utmost importance for the maintenance of the environment , society and business.